Welded locker
are generally considered to be more durable than other types of lockers, such as those assembled with nuts and bolts or rivets. The durability of welded lockers stems from the nature of their construction.
The welding process creates a strong and seamless bond between the locker components, eliminating potential weak points that can be found in lockers assembled with fasteners. With no nuts and bolts or rivets to loosen over time, welded lockers are less susceptible to structural failures or breakage due to regular use, wear, or external forces.
Additionally, the absence of visible fasteners means there are fewer parts that can become loose or damaged, contributing to the overall sturdiness of the locker. This can be especially beneficial in high-traffic environments or areas where lockers are subject to heavy and rough handling.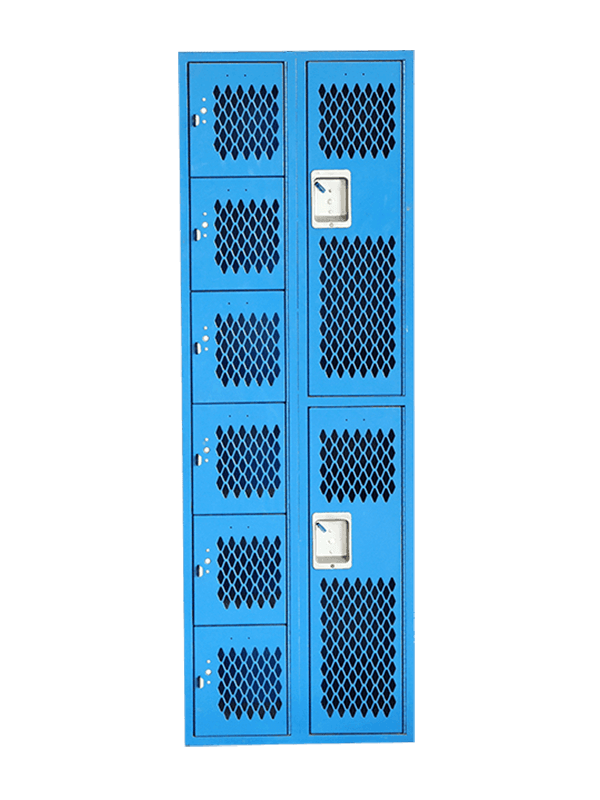 Moreover, the welded construction provides increased resistance to tampering or forced entry, enhancing the security of the locker contents.
However, it's important to note that the durability of any locker, including welded lockers, can vary based on the quality of materials used, manufacturing processes, and overall design. Some welded lockers might be more robust than others, so it's essential to consider the reputation and reliability of the manufacturer when evaluating the durability of a specific locker model.
Welded lockers are generally considered to be more durable due to their seamless construction, reduced risk of loosening or breakage, and increased resistance to tampering compared to lockers assembled with nuts and bolts or rivets.