Maintenance requirements for
stainless steel locker
are typically minimal, and stainless steel offers excellent longevity compared to other locker materials. Here's a comparison:
Stainless Steel Lockers:
Maintenance Requirements: Stainless steel lockers are known for their durability and resistance to corrosion, rust, and staining. Routine maintenance usually involves wiping down the surfaces with a mild detergent or stainless steel cleaner to remove fingerprints, smudges, or dirt. Periodic inspections for loose hardware or damage may be necessary.
Longevity: Stainless steel is highly durable and can withstand harsh environmental conditions, making it an excellent choice for lockers in various settings, including high-humidity environments, outdoor locations, and areas with high traffic. Stainless steel lockers can last for decades with proper care.
Comparative Locker Materials:
Wood Lockers: Wooden lockers require more maintenance than stainless steel. They can be susceptible to moisture damage, warping, and insect infestations. Maintenance may include regular cleaning, repainting or refinishing, and addressing issues like loose hinges or knobs. Wood lockers have a shorter lifespan compared to stainless steel and may need replacement or refurbishment sooner.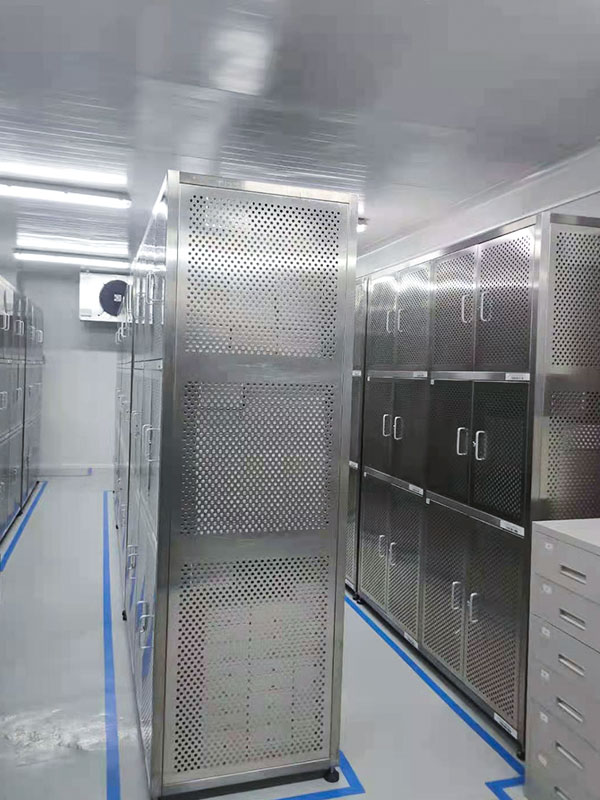 Plastic Lockers: Plastic lockers are generally low-maintenance and resistant to rust and corrosion. They are often used in wet environments like swimming pools. Maintenance may involve occasional cleaning and checking for damage, such as cracks or broken hinges. While they are durable, they may not last as long as stainless steel lockers in some applications due to potential wear and tear.
Metal (Non-Stainless Steel) Lockers: Lockers made of non-stainless steel metals may require more maintenance than stainless steel due to their susceptibility to rust and corrosion. Maintenance includes regular cleaning, repainting, and addressing rust spots. These lockers may not offer the same longevity as stainless steel lockers, especially in harsh environments.
Stainless steel lockers have a clear advantage in terms of maintenance requirements and longevity when compared to other locker materials. They are highly resistant to corrosion, require minimal maintenance, and can withstand various environmental conditions, making them a cost-effective choice for long-term use. However, the specific maintenance needs can still vary based on the quality of stainless steel used and the conditions in which the lockers are installed.